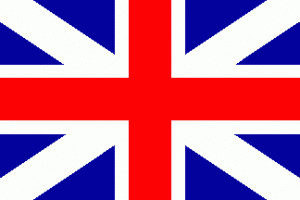 ​
The place is unusual and quirky: a former 'quincaillerie' or hardware store from the 1930s situated within walking distance of the town centre and port of Audierne, Brittany and on the road towards the infamous Pointe du Raz.

This charming and historic building captured our imagination whilst constructing our project of a bed and breakfast/tearoom…. and gave us all the potential to realise it.

Today, after two years of renovation, La Quincaillerie boasts 7 comfortable ensuite bedrooms as well as a small restaurant/tearoom open throughout the day…

The outside space and interior courtyard are enhanced by a 'lavoir' revealed during the restoration, which insures calm and tranquillity to all who visit…an invitation to relax to the comforting sound of blabbing water.
​
Rest assured, all public health measures and protocols are upheld for your security as well as those of our team.





Melanie:
I always dreamt of creating a place where one can: stop for the night, cocooned in soft sheets; share a good meal with friends; or meet up for a good chat, tea and cake with girlfriends…
I'm English…so bed and breakfasts and tearooms form part of my culture. Years of travelling for environmental project work, gave me the desire to plant roots in Audierne for the love of this small corner of Brittany.

Véronique and Jean-Christophe :
We discovered Audierne in July 2002 and we fell in love. The wild and authentic part of Brittany and the Cap-Sizun in particular, seduced us. The more time passed, the more difficult it became to leave after the end of each holiday. The desire to move here and change profession followed shortly after.


La Quincaillerie is born of chance encounters, a strong desire to create a different kind of living space for all, an invitation to relaxation; a shared space where one can meet different people at different moments of the day in this amazing part of the world.


Our 7 bedrooms are designed to be different and original. We have chosen a simple but on trend décor with a mix of retro objects and furniture. Our priority is your comfort and tranquillity. The bedding is comfortable and manufactured locally and our cotton jersey bed linen guarantees nights filled with sweet dreams.


The little extras…

A large spacious living room/library is at the disposal of all residents, to relax, drink a cup of tea or even work. Board games and books are available to help you make the best of year time indoors. Wifi is accessible and free throughout La Quincaillerie. We accept, with pleasure, small animals and can house bikes and motorbikes in secure surroundings.
​
Rest assured, all public health measures and protocols are upheld for your security as well as those of our team.




"Not exactly a restaurant but much more than a tea room"



Open to both residents and non-residents throughout the day from 11H30-19H (and in the evening upon request for groups). For your lunch break, you will find a cuisine that is simple, fresh, tasty and original. You can try all sorts of quiches and savoury tarts, soups and sandwiches as well as traditional dishes of the day. The menu changes often according to the season or what we find at the local market. We use principally organic vegetables or those produced locally. We propose lots of choice to vegetarians.

In the afternoon, the tearoom offers many yummy homemade cakes with an English twist; scones, afternoon tea, our sort after cheesecake, delicious gluten free chocolate cake, fruitcakes and other surprises!

During the weekend (Saturday and Sunday), we serve brunch from 11H; fruit juice, tea, coffee or hot chocolate, banana bread, scones and other homemade breads, toast and scrambled eggs with smoked trout or bacon, savoury muffins and local fromage frais.



Rest assured, all public health measures and protocols are upheld for your security as well as those of our team.
'The Courtyard Building'


This is a space that can be hired principally during the spring and summer season.
In preserving the original metal structure, stone walls and high ceilings, we have created a space that is original and welcoming. With a capacity of around 100 people, the building can be hired for different private functions, receptions, cocktails parties, conferences and training sessions. Different food services can be provided upon request.



'The Salon'


A large salon/living room on the first floor can be used for up to
12 people for professional meetings, or as a co-working space.
It is available for hire throughout the year with free and fast
Internet access. Tea and coffee facilities are available upon request.


'The Restaurant'


For all your private functions and family events, a cold buffet
service is available upon request as well as the privatisation of
this small and cosy space.
​
Rest assured, all public health measures and protocols are upheld for your security as well as those of our team.
A new space dedicated to creative hobbies with a particular focus on embroidery – opened within the courtyard of La Quincaillerie.

Visit the website